It all began with the calling God place on the heart of a young lady by name Miss Irene Hagan Donkoh with the desire to reach out to young people with the Word of God and share the unconditional love of God with them. The prime goal was to disciple them and make them also reach out to their colleagues in the community and schools. Miss Irene was blessed to have her uncle by name Mr. Dominic Donkoh, her lovely mother, Mrs. Dorothy Donkoh and a very good friend by name Michael Dickson who accompaned her on recognizance survey to the Orphanage Home.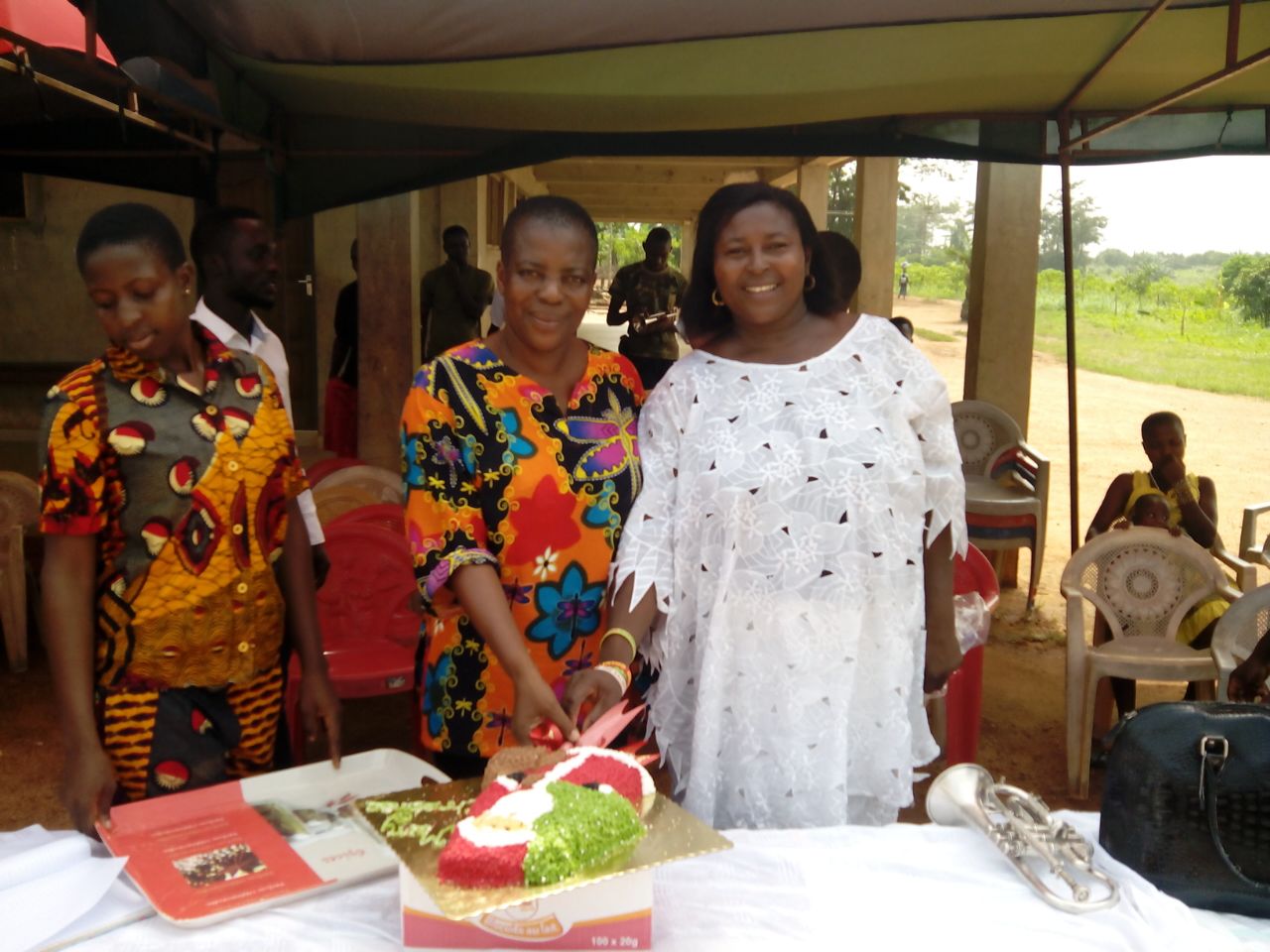 That same day a plan to visit and donate some few items to an Orphanage home in Buduatta in the Central Region of Ghana was agreed upon. This was the Orphanage she once saw on her way to Buduatta sometime ago!
On the 20th of December 2014 she was able to gather a group of young people from family, friends and neighbors in the community to birth what is now known as the LoRae International Foundation. On that day Bibles were distributed, the gospel was preached and discipleship began with these young people. "This was a humbling experience for me at our arrival when they diligently desired to know the reason of our visit to the orphanage. To the glory of God the LoRae International Foundation was unearthed and the love for all Outreach program began" said Irene Donkoh. 
The team has been able to reach out to children of the Mother Care Orphanage at Swedru in 2015, the Mephibosheth Training Centre at Ankamu at the Central Region in 2016, the inmates of the Senior Correction Center of the James Town Camp Prison at Accra in 2017 and the Country side Orphanage at Bawjiase in 2018.
LoRae International Foundation since then has initiated the establishment of Overcomer's Conference. Resource Personnel were invited to address primary issues confronting young people as they grow up in their walk with God and in the society. The objective was to equip them holistically in growing stages to maturity so as to respond to life issues and challenges from the Christian/Biblical perspective wherever they may be and live in the future.  LoRae International Foundation began the Overcomer's Conference with its maiden edition at Mizpah Methodist Church at lapaz and the other at Salvation Army Church at Mamprobi both in Accra, Ghana. 
Another initiative of LoRae International Foundation is the OUTPOUR Program. This is a moment of worship involving young people, and intercessory prayer for children around the world. The maiden edition was held at Mount Olivet Methodist Church at Dansoman in Accra, Ghana in 2018.
LoRae International Foundation has initiated another move to organize and Lauch the LoRae Leadership Program. The purpose of this training is to prepare and challenge young adults to unearth their God given gifts, talents, skills and several abilities hidden inside them to enable them live up to their full potentials that glorify God and become a blessing to the humanity.
That in us and through us both by word and lifestyle Christ Jesus will be made known to the young people in every home, every family and every community in our world we live in today.
That by our works and action we may be an instrument of change in the hand of our God, to impart and transform young people's life with the Bible in every place and everywhere we may be.
Finally to see the generation of transformed and imparted young people who by the work of God will begin discipling the next generation of young people after them for Christ Jesus.
Our Vision is connecting young people to Jesus, to enjoy knowing, loving and serving Jesus with all their heart and to have an everlasting relationship with him.
The primary purpose of LoRae Foundation is to reach out to young people in our community and cities with the gospel of salvation in Jesus Christ alone. (Matthew 28:18-20)
LoRae International Foundation seeks to assist the needy young people's group in our society by sharing the Love of God with godly care.
LoRae International Foundation exists to transform life, brighten the future of young generation and maximize their full God given potential to the glory of God and service to mankind.
We have seen enormous impact in the community over the years and we are still poised to do more in transforming the lives of children.
Start